Journal V01.02 : Notes from George Street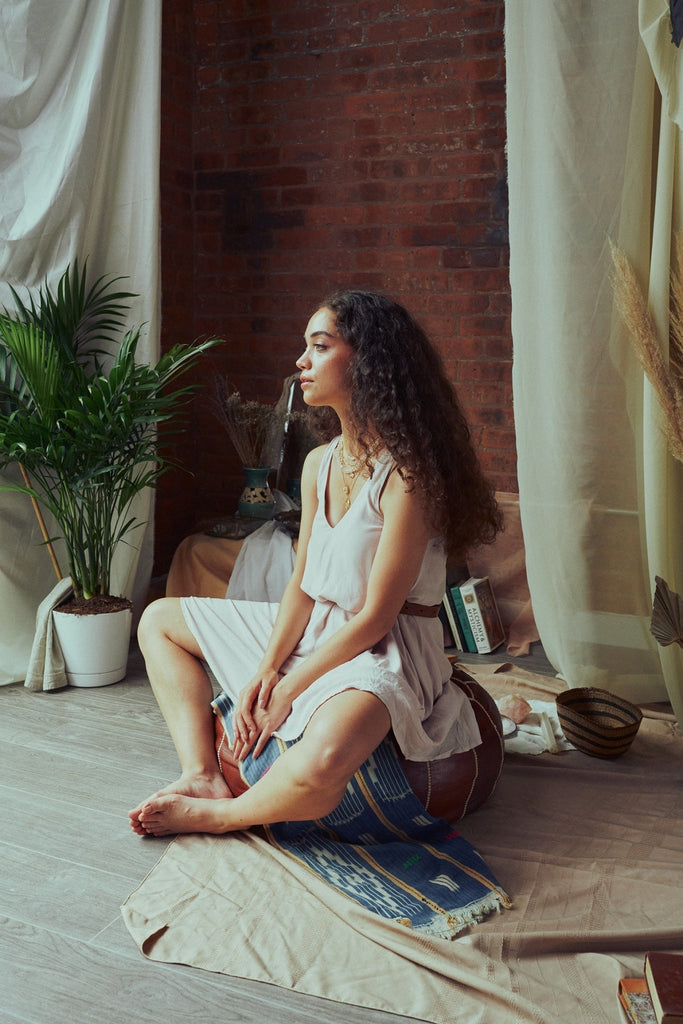 The days are officially shorter -
who's ready for cozy nights on the couch?
Here's some bits to enjoy from your prefered lounged position.
In the News: The Minerva Chain is on Keeping Up with Coco's list of 51 Small-but-mighty list of gifts! It's not too soon to start pulling together all the bits and baubles for the holidays!
>> ON SUSTAINABILITY >> By the time the end customer buys jewelry at a traditional retailer, an average of NINE pieces of trash have already been thrown away from its packing. Gross. So I set up four pillars of sustainability to guide Gather, that includes all post consumer and recycleable packaging. No new trash! You can plant all the carding too. 

A Recipe: If you have too many apples, make applesauce. It's easier than baking. It makes your home smell great. Your morning oatmeal will be so much better with a scoop of this mixed in.                         
       1) take 6 or more apples, any variety, peel, cut away seeds & core. Then chop fairly small.                                                   
       2) Put apples in a pot, add water until you can see it just covering the cubes. Splash in a bit of lemon or orange juice and a dash of salt. Turn the stove on to medium heat.                                                 
       3) Bring to a simmer and stir every now and then for 45 - 60 mins. Add more water if needed to keep from burning. Mash with a wooden spoon when soft.         
       4) Enjoy for a week in the fridge or freeze for some baked good action later.
Community things :: I'll be dropping off some plant babies at the Plantita Project in Bushwick (Dekalb at Myrtle) this week. I LOVE this concept - leave a plant, take a plant -that  is so easy to bring to your own community garden or little free library. 
Please Enjoy > This ridiculous video of dogs dancing. If you only have a few minutes, start at the 3:00 mark. 
COMING SOON > > New styles will be dropping via Instagram stories and this very journal over the next few weeks. I'm making beaded chokers, gemmy bracelets and some new pearl friends for you in time for the holidays! 
Be sure to follow over on IG @gather.bk - first drop this weekend! I'll be sharing with friends here and there a few days before they go on the website!
Take care! xo, Jules